Guitar for Sale - Offers
Building a DIY Telecaster for you...
We had a DIY Telecaster basswood body lying around so we modified it to fit a Telecaster Deluxe scratchplate. We added a Wilkinson hardtail bridge and used up the odd bits of guitar kit we had hanging around, including humbuckers from a 1990s Epiphone Les Paul Special and a neck that was on a plywood generic Telecaster copy, which was probably from the late 1980s or early 1990s. The neck had been refretted at some point and its Rosewood fretboard has a beautiful rich patina. We had to replace the nut as the slots were cut too deep and we added 8mm machine heads are from and old Squier. The wiring loom comes from a Les Paul and the paint is from a random tin in our shed. The intention was to throw it together and make some wall art but… Not sure if it is more Les Paul than Telecaster. Sounds like a Les Paul.
Whatever it is this is it is now a desirable partscaster, semi relic Telecaster copy.
The humbucker pickups are early Sam Sung - as fitted to Samick guitars from the 1980s.
Neck:
Resistance: 15.16
Poles: 52mm
Poles: 6×6 pieces of non-adjustable slug.
Colour:Black
Material: Metal + Plastic
Bridge:
Resistance: 15.32
Poles: 52mm
Poles: 6×6 pieces of non-adjustable slug.
Colour:Black
Material: Metal + Plastic
Why not contact us and we can send you a kit of DIY Telecaster or guitar parts - tell us what you want and we can get it shipped to you ASAP.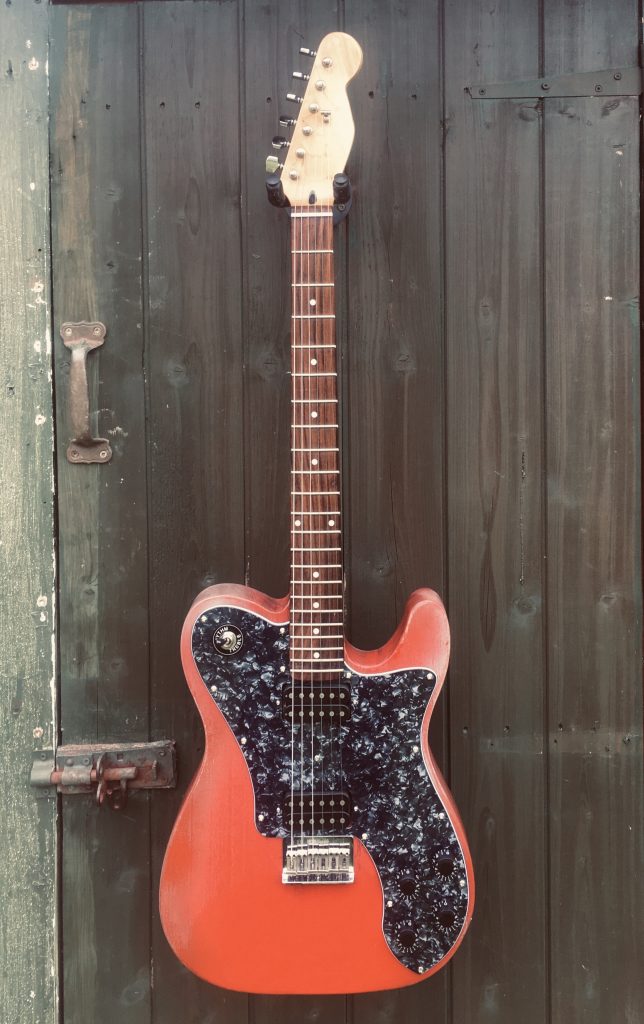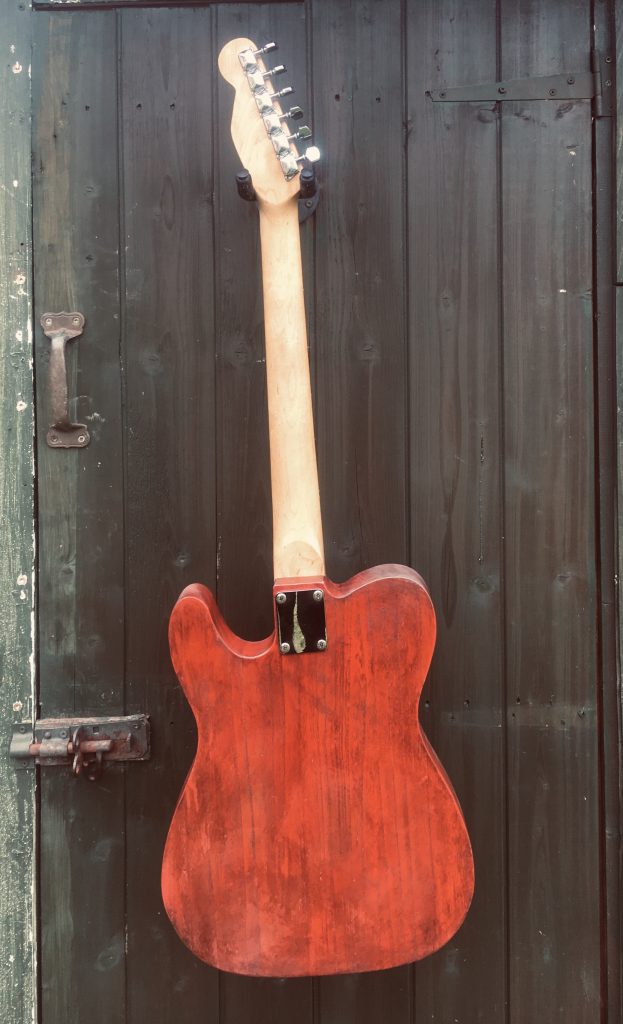 The Telecaster Deluxe was Fender's experiment with humbucking pickups. These humbuckers produced a thicker, warmer guitar sound, which was becoming the fashion during this era. This new sound was a massive contrast to the traditional 1950s-1960s Fender single-coil pickup sound which was bright, snappy and a lot thinner. You could say that this design departure from the traditional Telecaster and Stratocaster sound was Fender playing catchup with its competition.
Please remember – Non-UK clients must contact us before purchasing products. Shipping must be added for international shoppers. If you are from a non-UK country your order will not be dispatched unless you contact us before purchase. All UK shipping is free of charge.
We carry a small amount of stock which changes constantly – contact us if you are looking for a part.
All items are posted using Royal Mail.
Orders dispatched within two working days.
We accept reasonable return requests.
Follow us on Instagram